The iPhone, a smartphone manufactured by Apple, integrates a phone, email, iPod, camera, Internet browser and many other features. Currently the iPhone is available as an iPhone 3GS and iPhone 3G. The 3GS offers 16GB and 32GB of memory. The 3G is only available with 8GB memory. There are currently no expandable memory slots available on either iPhone. However, there are three ways to achieve more memory capacity.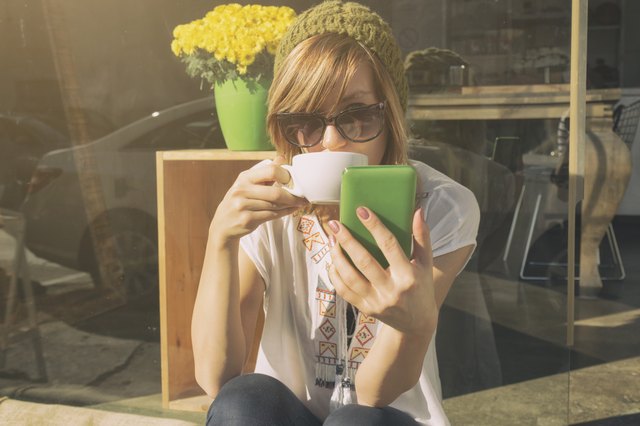 credit: KristinaJovanovic/iStock/Getty Images
Step
Register for MobileMe. MobileMe is a service from Apple that connects an iPhone with a MobileMe server to sync email, contacts and calendar information with no wires. One of the many features of MobileMe is iDisk. iDisk is an online storage space where you can share files that can be accessed from any computer or with the free iDisk app for iPhone. iDisk is established with 20GB of storage and offers additional upgrades of 20, 40 and 60GB.
Step
Upgrade to a new iPhone. The iPhone 3GS offers 32GB of memory, the largest internal memory of any iPhone. Visit your local service provider for upgrade options and pricing.
Step
Install a third-party application that offers online storage capabilities similar to MobileMe iDisk (see Resources).