Whether you are receiving unwanted cellphone calls from debt collectors, telemarketers or even an ex who just won't take a hint, it is easy to block these pesky callers on your Virgin Mobile cellphone, such as the Kyocera Loft. Virgin Mobile allows its subscribers to block up to ten numbers without even having to dial the Virgin Mobile customer service center for assistance. In fact, this operation can be done right from your Kyocera Loft handset.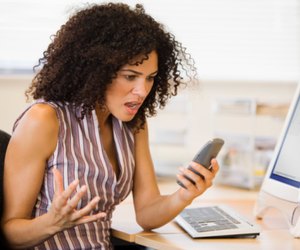 Step
Power on your Virgin Mobile Kyocera Loft cellphone and wait for the main menu screen to appear.
Step
Navigate to the "Settings" icon and click it.
Step
Select the "Security" option.
Step
Enter your Kyocera Loft's four-digit lock code. This is usually the last four digits of your Virgin Mobile phone number, unless you've changed it.
Step
Choose "Selective Call Blocking" from the resulting list.
Step
Enter the number or numbers you wish to block from calling your Kyocera Loft cellphone, including the area codes, then select "Done."
When you're finished, exit the menu by pressing the "End" key.