Comcast customers have the ability to block unwanted channels by setting parental controls. Parental controls are a feature on most Comcast converter models, and they block programming by channel, by rating or by time period. There is no additional fee to use parental controls through your converter box, and the blocks established through parental controls can be removed at any time.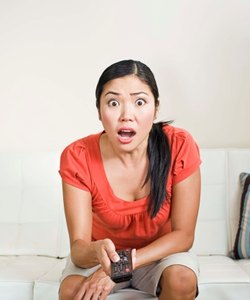 Step
Press the Menu button on your Comcast cable remote two times to access the General Settings Screen while viewing the channel you would like to block.
Step
Click the down arrow to highlight "Block Channels" and press "OK."
Step
Enter the parental control PIN you would like to use to create your block and press "OK." The channel will be blocked as long as the parental control settings are turned on.
Step
Press the Menu button on your Comcast remote once to access the "Quick Controls" menu.
Step
Press the up and down arrows to select "Turn on parental controls." The channel(s) you have set to lock will be blocked from viewing by all individuals who do not have access to your PIN.