In 2010, Rogers Wireless introduced new free "Extreme Text Messaging" features. These include auto-reply, text forwarding and the ability to block text messages from unwanted sources. Blocking text messages is not an option with many cell phone providers, but Rogers subscribers can do it with a few simple steps.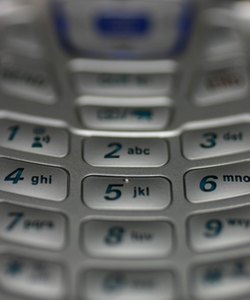 Step
Turn on your Rogers cell phone.
Step
Enter the phone number you wish to block into the body of a text message.
Step
Send the text message to "7726" or "SPAM." Text messages from that phone number will now be blocked on your mobile phone.
Step
Edit your block list by texting the word "XTREME" to "4716".
Step
Follow the link you receive in response to your text message to view and edit your block list. See Resources for more information.