Page Plus is a wireless company that only offers prepaid wireless service. If you want to view the amount of calls that were made from and/or received on your wireless phone, you can do so by checking your call history through the company's Internet website. Checking your call history requires that you create an online Page Plus account before you can access the information.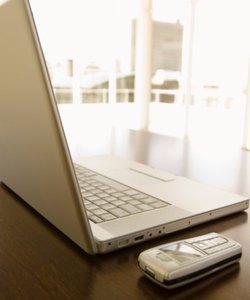 Step
Visit the Page Plus website and click the link "My Account." Click the link "Register Now." If you already have a Page Plus account, sign into your account and skip to Step Seven below.
Step
Create a user name and password, and then confirm each one by entering them into the appropriate fields.
Step
Enter your contact information and email address into the appropriate fields. Select whether you would like to receive email updates from Page Plus by clicking the appropriate box.
Step
Read the terms and conditions. Click the box next to it to agree. Click "Submit" to create your account.
Step
Click the link to add your wireless phone to your account. Enter your wireless phone number into the appropriate field and click "Submit."
Step
Wait for a text message to arrive on your mobile phone with a verification code. Open the message and enter the code into the Page Plus web page. Click "Submit" and wait to be redirected to your account page.
Step
Locate the "My Account" section. Select "Call log" to view your call history. Select the month for which you want to view your call history from the drop-down menu.