Maybe you suspect that your spouse has been cheating on you or you're afraid that your kids are talking to someone they shouldn't be. Perhaps you've just misplaced a phone number and need to check your call logs to retrieve it. Whatever the case, with the right tool you can back up, retrieve or copy the phone logs from any cell phone.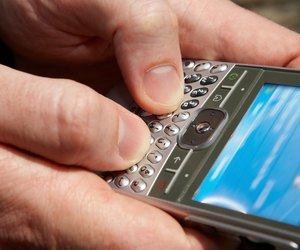 credit: Jupiterimages/Photos.com/Getty Images
Step
Get a cell phone subscriber identity module (SIM) card data extraction kit (see Resources section). These are available at most online spy and gadget stores, as well as on eBay. As of February 2010, they usually cost in the range of $75 to $200.
Step
Install the software by either downloading from the website where you purchased it or by inserting the CD-ROM that came with the kit into your computer and following the directions. This software will be used for translating the data from your cell phone.
Step
Take out the SIM card from your phone by sliding off the back panel of your phone and removing the battery. You will see a white rectangular shaped card. This is your SIM card, where the memory in your phone is located. Remove it from your phone.
Step
Attach the USB device that came with your kit to the port on your computer and insert the SIM card into your recovery device.
Step
Open the software application. When the program has loaded, go to "File" and click on "Check Phone Logs." Alternatively, you can click on the "Phone Log" menu in the icons menu. This will download the records from the SIM card to the application.
Step
Check through the logs, which will include the phone number, time of call and date. If the person is in your phone book, it will also include the name.