Before you purchase a used iPhone, check its IMEI or serial number to determine whether it's stolen. Each iPhone has these two identifying numbers, which are unique to the device. Enter them into the iCloud Check Activation Lock status website to see whether the phone is owned by the seller. You can also use one of several websites designed to tell you whether an iPhone's IMEI number has been blacklisted, which is another good indicator the device is stolen.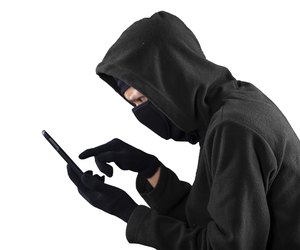 credit: Ximagination/iStock/Getty Images
Step
Tap the "Settings" icon on the iPhone's home screen to open the Settings app.
Step
Tap "General" and then select "About" to view a list of information about the device.
Step
Scroll down and copy the number displayed in either the IMEI field or the Serial Number field. You can use either number to determine whether an iPhone has been reported stolen.
Step
Visit the iCloud Check Activation Lock Status website (link in Resources).
Step
Enter the IMEI or Serial number in the provided field, enter the security code and then click "Continue" to check the Activation Lock status of the phone.
If Activation Lock is enabled, the phone can't be activated for use on any cellular network until the current owner enters her Apple ID and password. If you bought this phone from someone and they don't know the required Apple ID or password, chances are the phone is stolen.