Wondering what that little envelope icon is that popped up recently on your Comcast on-screen guide? That's the Messages icon, and it's there to tell you that Comcast is trying to get in touch with you. Comcast uses the Messages feature to occasionally send you announcements about services and promotions. You can check your messages and remove that annoying little icon via the main menu on the on-screen guide.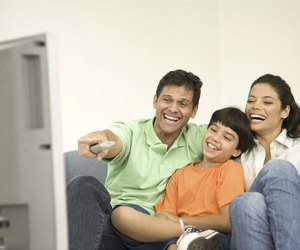 credit: Purestock/Purestock/Getty Images
Step
Press the "Menu" button on your remote twice in quick succession to load the main menu of the guide. You must press the Menu button twice. Doing so once will only load the Quick Menu, which does not provide access to your messages.
Step
Look for the Messages icons located near the top of the main menu to confirm that you have a new message. These icons resemble mailing envelopes and are usually displayed in two places: one near the clock and one just above the menu icons.
Step
Press the arrow keys on your remote to move through the menu items, highlight the "Messages" button and press the "OK/Select" button on your remote. You may have to select "More Choices" first to display the Messages button, depending on your configuration.
Step
Read the message, highlight the "Back" button and press "OK/Select" on your remote to return to the previous screen after you've finished reading the message. The Back button is located in the bottom-left corner of the Messages screen. The Messages icon disappears from the on-screen guide after you've read all your new messages.