Safari is the default browser that comes preinstalled with all iPhones. By default, the Web browser keeps historical records of the websites you visit and images you view. The sole purpose of this is to increase the retrieval speed when you want to view the same websites again. If you prefer to keep your browsing history anonymous, clear your browsing history anytime you want.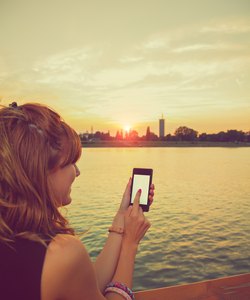 credit: m-gucci/iStock/Getty Images
Step
Turn on your iPhone and then tap "Safari" to launch your Web browser.
Step
Tap the "Bookmark" icon on the bottom of your screen. You should see your browsing history grouped according to the dates you used your browser.
Step
Tap the "Clear" button on the bottom left corner. When prompted, tap "Clear History" to confirm your choice.