Create a Facebook fan page for your city so that residents, current and prospective, have a social media outlet for communicating with you. When a Facebook user becomes a "fan" of your city's page, he receives all updates you send out via the page in his Facebook news feed. Only official representatives should create fan pages for cities, so don't create one if you don't represent the city in an official capacity.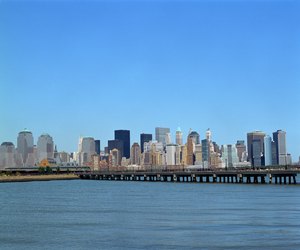 Step
Log in to your Facebook account. Scroll to the bottom of any Facebook screen and click "Create a Page."
Step
Choose the "Company, Organization or Institution" option and select "Government Organization." Input the name of your city, tick the box indication your agreement with Facebook's terms, then select "Get Started."
Step
Click "Upload an Image" and search your computer for an initial profile picture -- you can change it later -- to represent the city. Select the names or profile pictures of Facebook friends to recommend the page to them, then select "Continue." Input your basic page details -- when the city was founded and its current population for example -- then click "Finish." Your page is now created and ready for updates to your citizens.