It takes less than a minute to sign up for a Pandora account and just few moments more to enter your credit card information to upgrade your account to a paid subscription. When you are ready to delete your account, you'll have a more difficult time. Like many websites, Pandora doesn't include an explicit account deletion or cancellation option; you have to email Pandora to delete your account.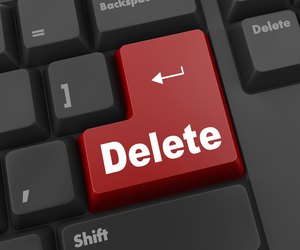 credit: boygovideo/iStock/Getty Images
Cancel Paid Subscription
Log in to your Pandora account. Click your email address and select "Settings." Click "Billing" in the sidebar to access your billing arrangements for Pandora One. If you pay with a credit card, uncheck the box beside "Auto Renew" and then click "Save Changes" to prevent your card from being charged again. If you pay with PayPal, cancel auto renew from within your PayPal account.
Delete Account
After your Pandora One account is canceled, you can delete your account. Use the Pandora support email page (see Resources for link) to send your account deletion request directly to Pandora Support. Include your account details and a short note detailing your request and then click "Send Email."