Not all contacts deserve to live on your phone forever. In your iPhone's Contacts app, however, the option to delete a contact is somewhat hard to find -- it only appears when you edit that contact's information.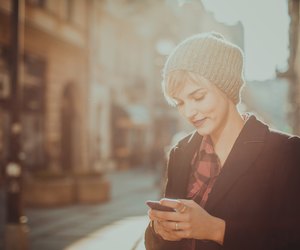 credit: Dragan Radojevic/iStock/Getty Images
Deleting Contacts
Open the "Contacts" app from your iPhone's home screen or tap "Contacts" from within the Phone app. Tap the contact you want to remove, tap "Edit" and then swipe upwards on the screen to scroll down until you reach the very bottom of the information card and the "Delete Contact" option becomes visible. Tap the option and then tap "Delete Contact" again to confirm the deletion; if you've changed your mind, tap "Cancel" and then tap "Cancel" again to exit contact editing mode. Because the iPhone does not include an option for deleting contacts in bulk, you will have to repeat the process for each contact you want to remove.