The iPhone is a smart phone and multimedia platform designed and manufactured by the Apple corporation. It gives you the ability to access GPS assisted maps, email, and the internet, among other things. The iPhone is powerful enough to substitute for your computer when you are away from home. With access to your entire email account, you may find yourself wanting to delete multiple emails at once.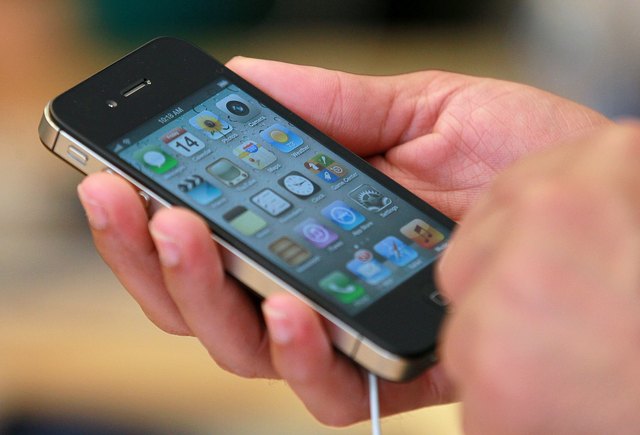 credit: Justin Sullivan/Getty Images News/Getty Images
Step
Press the "Home" button on your iPhone. If the device is locked, unlock it by sliding the arrow across the screen.
Step
Locate the "Mail" app on your iPhone. It may be on another one of the home screens, if you have rearranged your icons.
Step
Touch it to access your mailboxes.
Step
Select the mailbox that has email that you want to delete.
Step
Touch the "Edit" button in the top-right corner of the window.
Step
Touch the radio buttons next to the items you want to delete. A white check in a red circle will appear next to each item.
Step
Touch the red "Delete" button located at the bottom of the window. Depending on your phone's settings, the items will either be permanently deleted, or placed in the Trash to be deleted.