The e-mail application on the Android mobile operating system allows you to check multiple e-mail accounts. If you have more than one e-mail account set up with the e-mail app on Android, the messages will be combined into one inbox. Disabling the combined inbox is accomplished by deleting all but one e-mail account from the Android e-mail app. This process doesn't apply to the Gmail application on Android.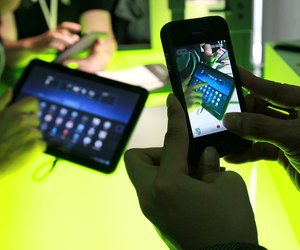 Step
Open the "Email" application from the application launcher on your phone. Press the "Menu" button, and then tap "Account Settings" on the touch screen.
Step
Press the name of the account to be deleted. Scroll to the bottom of the list of options, and tap "Remove Account." Press "OK."
Step
Repeat this process for all but one e-mail account. The inbox will no longer be combined. Note that previous messages from other accounts might still be stored in your device for a short time until new messages replace them.