BlackBerry Messenger comes standard on every BlackBerry phone, whether you want it or not. The messaging program can grow annoying if you do not want to receive BBM messages, or if BBM drains your battery, or if you simply do not have a BlackBerry Internet plan. There exists a simple way to disable the BlackBerry Messenger, but you can also set your status to "unavailable" or delete BlackBerry Messenger under the options menu of your BlackBerry phone.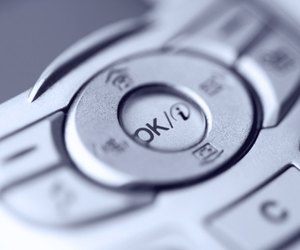 Step
Find the "Options" folder or application on your BlackBerry and select it. Often, you can find "Options" within the "Setup" tab.
Step
Select "Security Options." There will be numbered features under this menu. Scroll down to select "Firewall."
Step
Choose "Firewall Options" to open all of the applications currently allowed or blocked by your BlackBerry phone.
Step
Click "Disabled" in the "Status" drop-down menu. You should see SMS, MMS, PIN, BlackBerry Internet Service and Enterprise Email. Select "BlackBerry Internet Service."
Step
Save your settings and return to the home screen. You have now disabled BlackBerry Messenger.