Disable your AT&T voicemail to avoid the hassle of recurring messages and avoid any privacy issues. AT&T provides free voicemail services to its wireless subscribers. AT&T has been in a part of the telecommunication industry since the invention of the telephone. It is also a major wireless carrier in the United States with nationwide coverage. It provides a couple of options for its wireless subscribers to disable their voicemail service.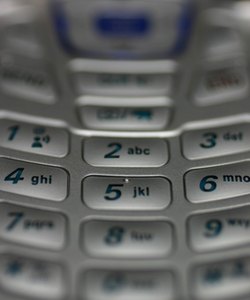 Step
Call 1-800-331-0500 to contact customer service. Prepare to provide your account information and if applicable any customized passwords. Request that the customer-service agent cancel your voicemail service for your account. The account holder is the only person authorized to make this change to the account.
Step
Tell the agent if the cancellation of the voicemail service is for one phone number or more if there are multiple phone numbers on the account. Call your phone number to verify that the change has been made. The phone will ring for 60 seconds about nine rings and then notify the caller that the subscriber is unavailable.
Step
Set your phone number to call forwarding if you just want to disable your AT&T voicemail temporarily. If you will be on vacation or otherwise temporarily unavailable, set up call forwarding to avoid excessive voice messages. Enter *21 and then the 10-digit destination phone number that you want to forward the calls to. Press the "Send" or "Talk" button depending on the phone used. You should receive a confirmation message when the call forwarding is in full effect.