China's answer to YouTube, "Youku," is different from its American counterpart mainly in that copyright restrictions are all but ignored--its members freely post full DVD movies, live concerts and episodes of television shows. If you can't read Chinese characters, however, navigating the site can prove to be difficult--aside from an informational "About" page, it doesn't currently have an English version. If you can successfully find your video, however, you may decide you want to keep it. If this is the case, you'll need to use a free software program to do so or, alternatively, an online resource like Clip Nabber.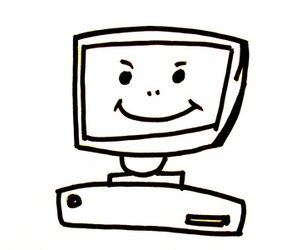 Step
Locate the video of your choice on Youku.com. While the prevalence of Chinese characters can make this seem a challenge, most of the videos on the site are searchable using English keywords. Enter your search terms into the empty field near the top of the screen and hit "Enter."
Step
Download and install either HiDownload Platinum or XMLBar (see Resources). Each of these "video capture" programs serves the same purpose--namely, to "liberate" your content from its JavaScript embedding and save it onto your hard drive.
Step
Open HiDownload Platium or XMLBar and navigate to your Youku video's URL. The program's main interface will automatically notice the Youku video's JavaScript stream and give you the option to download it. Click the "Download" button and wait for your video to be downloaded.
Step
Open the "Clip Nabber" page (see Resources) and paste in your Youku video's URL. Click the orange "Nab" button and and wait for the download to complete, making sure to click "Accept" when Java begins to run.