Apple introduces new versions and updates to iTunes several times every year, and you can stay up to date with these new versions by using the program's internal options. Although downloading external updates or new versions from the Internet may erase your music and video library, downloading from within the system itself will keep your catalog intact. Set up takes just minutes.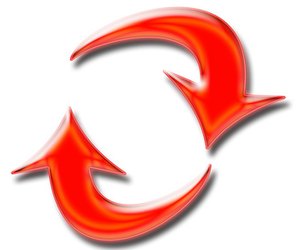 Step
Launch your iTunes player on your desktop and select the "Help" tab from the upper iTunes menu bar.
Step
Select "Check for Updates" in the "Help" menu and allow a few seconds for the program to load the new version.
Step
Click "Download iTunes" in the pop-up window.
Step
Click "Install" in the next pop-up menu and accept the conditions of the download. Your download may take as long as 30 minutes, depending on the speed of your computer.