As a Facebook Mobile user, you can edit your profile information at anytime from your mobile phone. Profile information such as name, current city and email address may be updated. You can change your profile picture in Facebook Mobile. Updates or changes to your account are reflected immediately and will appear in your friends' news feeds. Some portions of your profile such as some relationships and political affiliations cannot be edited through Facebook Mobile.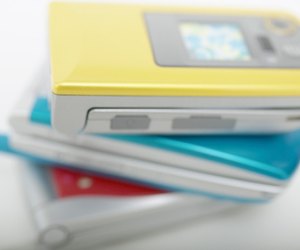 Step
Press the "Menu" key on your mobile phone and click the "Browser" icon. Enter "facebook.com" in the web address bar and click "Go."
Step
Log into your Facebook Mobile account with your email address and password. Click "Profile" and then click "Info."
Step
Click a profile field you want to change and enter the new information. Click "Save" to keep the new changes.
Step
Click your Facebook Mobile profile picture to review the pictures available to use as your new profile picture.
Step
Click the picture you want to use and then click "Make Profile Picture." Click "Confirm" to save the picture as the profile.
Step
Log out of your Facebook mobile account when finished.