Google Maps is a web application that allows you to find locations and get directions to destinations. The mapping application also has a street view feature that allows you to view a photograph of the address that you plug into the system. You can try this with your own house using your own address.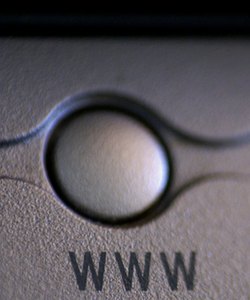 Step
Open a browser and go to the Google Maps site (see Resources).
Step
Hit the "Save default location" link on the left side of the page.
Step
Enter your home address in the field that appears. Type all of the address, including city, state and ZIP code.
Step
Hit the "Save" button below the field. Click on the slider control on the left side of the page and move it all the way up. This way you will zoom in on the map view of your address.
Step
Click on the small, yellow man at the top of the slider. Drag and drop him near your address. The picture view will be your address.