Metro PCS cellular phones have become an affordable alternative for many to the more expensive cellular phone plans. They require no annual contracts, and as of 2010, individual plans start as low as $40 a month for unlimited services. They also have group and family plans that start at an even lower rate per line. Metro PCS offers an array of phone styles and brands along with accessories to go with them. If you're looking to obtain a free phone from this company, it's as easy as visiting your local Metro PCS store. Though they don't at time of writing offer free phones as such, they do offer some fees with a mail-in rebate that will cover the entire cost of the handset.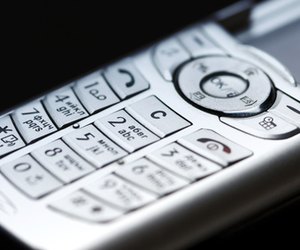 Step
Visit a local Metro PCS store. Use the "store locator" tool on the official metro pcs website if you don't know where a store is in your neighborhood. The locator allows you to search by zip code, address or city.
Step
Ask a sales representative what promotions they have for obtaining a free phone. As of December 2010, Metro PCS are offering the Kyocera Domino Purple, Kyocera Domino and Huawei M228 for free.
Step
Choose what phone you want if there are more than one to select from.
Step
Obtain the phone at the in store purchase price. Save your purchase receipt as you will need to send a copy in with your mail-in rebate.
Step
Fill out the information on the mail in rebate form that came with your Metro PCS phone. You will need to provide information about your phone such as the make and model, purchase date and serial number along with your name, address, and contact number.
Step
Make a copy of the mail-in rebate form and a copy of your phone purchase receipt. Put your rebate form copy along with the original receipt wherever you store important documents.
Step
Submit the original mail-in rebate form with the copy of your phone purchase receipt. The submission address is listed on the rebate form.
Step
Wait for your full refund to arrive in the mail. Company policy says to allow 6-8 weeks.