The simplicity of the iPhone's interface can lead to problems. If the "Home" button on your iPhone breaks, for example, you can no longer access the device's home screen; once you open an app, you're stuck inside it until you reboot the iPhone. While rebooting your phone does take you back to the home screen, it's time-consuming. To get back to the home screen faster, use the iPhone's Emergency Call feature in combination with a passcode. Use this technique to re-access the home screen from any application.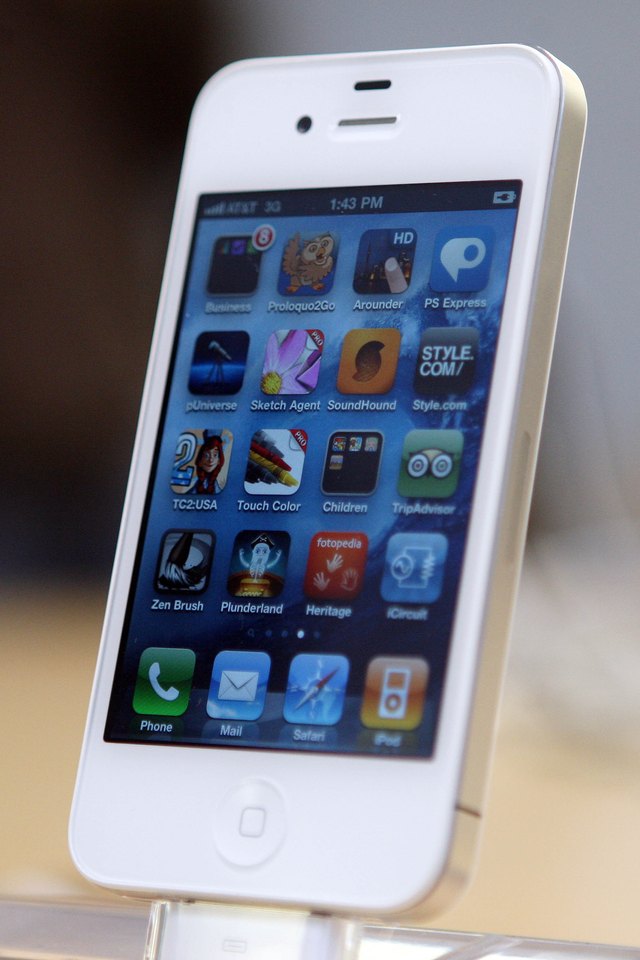 Step
Press and hold the power button on the iPhone until the "Slide to power off" screen appears. Slide the red arrow to the right to turn off the iPhone. Press the power button again to turn the device back on.
Step
Tap the "Settings" icon. Tap "General," then "Passcode Lock."
Step
Type in a passcode using the numeric keypad. Type the code again on the next screen.
Step
Press and release the power button. Slide the "Slide to unlock" slider to the right.
Step
Tap the "Emergency Call" button. Tap the left arrow icon to cancel the emergency call and return to the passcode screen.
Step
Enter the passcode. The iPhone opens the home screen.