If your cell phone has a data connection, you can use it as a radio. Whether you like music or talk radio, there is a high probability that you will be able to listen to your favorite program or station. No longer are you restricted to local stations. If you are in New York, you can listen to a station in California. Internet radio may be either an AM or FM broadcast station or it may be a station that plays their own music. Some cell phone radio applications even let you give a "thumbs down" on a song, and you will never hear it again.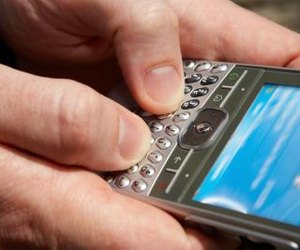 Things You'll Need
Mobile phone with a data connection
Step
Using a laptop or desk top computer, search for the name of your phone and "mobile internet radio" or "cell phone radio". Investigate the different links, then go to the home page of the application you want on your phone. Ask your friends which application they use and you will save a lot of time sifting through the links. You can also ask the customer support team where you purchased your phone.
Step
Locate the mobile page or link on the cell phone radio's website. Follow the instructions, which usually require you to go to the website from your cell phone. Some websites send a link to your phone which will guide you through the installation process.
Step
Download the application to your cell phone by selecting the text link or going to the cell phone radio application's webpage from your cell phone browser. This may take a few minutes.
Step
Select the application on your phone and listen to the radio. You may have to reboot your mobile phone before the application works.