Hiding applications on an Android phone used to be as easy as opening a menu and touching a button. However, the ability to hide apps was removed with Android's upgrade from Jelly Bean to Kit Kat; there is no longer a built-in method for hiding apps that appear in your app drawer. If you want to hide apps on an updated Android phone, you can either disable the app entirely or you can tuck it into the app drawer so it doesn't show on your home screen.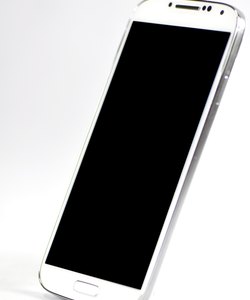 credit: momokey/iStock/Getty Images
Disabling an App
Step
Touch the "Apps" button on your home screen to open the app drawer. The app drawer shows every app you currently have installed on your Android phone, including those you have set to display on the home screen. There is no built-in feature in Kit Kat that allows you to hide app drawer apps.
Step
Touch the menu button on your Android phone and then tap "Uninstall/Disable Apps." You will see this menu option only if you open the menu from within the Android app drawer.
Step
Touch the "-" icon next to each app you wish to disable. Android does not allow you to disable applications it considers critical, such as the Settings app or Messages app. Apps installed from the Google Play store will be uninstalled rather than disabled.
Step
Touch the back button to exit the "Uninstall/Disable Apps" feature. Disabled apps will no longer appear in your application drawer.
Using the App Drawer
Step
Swipe through your home screen apps until you find the app you wish to hide. You can tuck any installed app into the app drawer to clean up your home screen without disabling or uninstalling the app.
Step
Tap and hold the icon for the app you want to hide. Android will automatically show you a collection of options for the app icon including either moving it to another home screen page or placing it in a new folder.
Step
Drag the icon to the "Remove" option, which is marked with a trashcan icon. This hides the application on your home screen but does not uninstall it or change its settings. The application will still be available in the app drawer if you need to use it in the future.