An Apex DVD player requires four connections for operation: video, two channels of audio and an electrical cord for plugging into a wall outlet. The audio/video connections use color-coded composite cables with RCA-type plugs for fast hook-up to a television.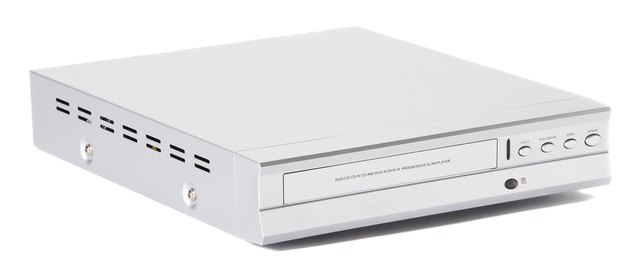 credit: Thomas Northcut/Photodisc/Getty Images
Step
Insert the plugs on one end of the composite cables into the "Output" jacks on the Apex DVD player, using the red and white plugs for the right-channel and left-channel audio connections. The yellow plug connects to the video output.
Step
Connect the plugs on the other end of the composite cables to the AV Input jacks on the back of the television. Most TVs have three or more AV input jacks for connecting different components, such as DVD players, VCRs and game systems, so note which set of jacks is being used for the Apex DVD player.
Step
Connect the Apex electrical cord to a wall outlet.
Step
Turn on the DVD player and press the "Open" button on the component or use the remote control, then load a DVD into the open tray and close.
Step
Turn on the TV and press the "Input" button on the TV remote control until the Apex signal appears on the screen.