GoDaddy is a well-known web host and domain server that was founded in 1997. Users who host their websites at GoDaddy can also create email accounts with their domain names. It is possible to add images to the body of messages sent with a GoDaddy account with a few short steps.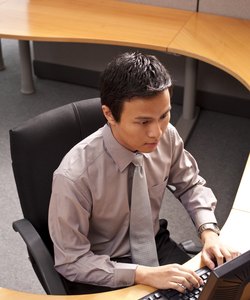 Step
Activate the Web-based Email Tools Plugin in the upper right hand corner of the email composer window. Select "Enable Image Paste" to allow images to be added to your email messages.
Step
Navigate to the picture or pictures that you want in your email. Select them and right click. Select "copy" in the presented dialog box.
Step
Return to the composer window of GoDaddy and position the cursor in the email body where the image(s) will go. Right click and select "paste" to add the image.