The Shift 3 indoor/outdoor speaker kit is a wireless audio system that allows you to listen to music in the location of your choice. The audio transmitter connects to any audio device that contains a standard headphone jack and transmits audio to the accompanying speaker. The speaker is waterproof, so it can be placed indoors on a fireplace mantle or outdoors on a patio. Since there are no wires, setting up the speaker kit requires no special tools and can be completed in just a few minutes.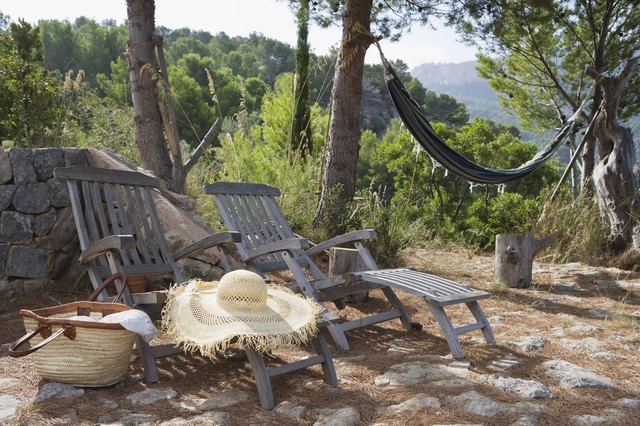 Step
Connect the audio transmitter cable to the output (or headphone) jack on the audio device from which you want to hear music.
Step
Position the speaker in a location no more than 100 feet from the audio transmitter. The speaker is water resistant, so you do not have to protect it from rain if you put it outdoors.
Step
Press the power button on the front of each device.
Step
Power on the CD player, stereo or radio to which the audio transmitter is connected. The audio transmitter sends the audio signal to the speaker.
Step
Turn the volume knob on the speaker to adjust the volume.