Smartphones that include the Android act as far more than simple telephones: they contain your emails, contact lists, personal and business notes, and all of the text messages you've sent and received. Losing all of this information at once can be disastrous. To increase the chances that you will be able to locate your Android if you lose it, install the AVG Anti-Virus app on your device, then register it with the AVG location service. If you lose your Android, you can use the AVG website to pinpoint its current location using Google Maps. You must have a Google account to use this service.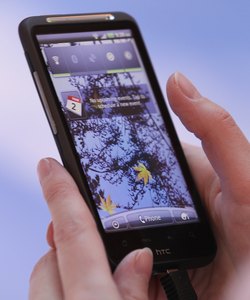 Step
Open the Market app on your Android phone. Search for "AVG Mobilation" in the market. Tap the "Anti-Virus Free" entry in the list of search results, then install the app.
Step
Open the newly installed AVG app on your Android. Tap "Accept," then press the "Menu" button. Tap the "Remote" icon in the list that opens.
Step
Check the box next to "Location Service." Tap "Registration," then type your Google account name into the text box and tap "OK."
Step
Tap "OK." Your Android is now registered with AVG.
Step
Navigate to AVGMobilation.com when you want to locate your Android. Click the "Login" button in the upper right corner of the Web page. Click "OK" to grant the website access to your Google account. A window containing a Google Map opens.
Step
Click the "Locate" button. Type your Android's phone number into the "Phone No." text field; select your cellular company from the "Operator" drop-down menu. Click "Next." The AVG server sends a signal to your phone, then determines its location and displays it on the Google Map.