T-Mobile offers an online account tool called "My T-Mobile" that provides you with instant access to your T-Mobile account information and items that relate to your account. When you log in to your T-Mobile account online, you can perform a wide variety of tasks such as review statements; check billing, minutes and message balances; set up paperless statements; update your contact information and end, alter or order services. The method to log in to your account isn't complicated. You only need your T-Mobile phone number and login password.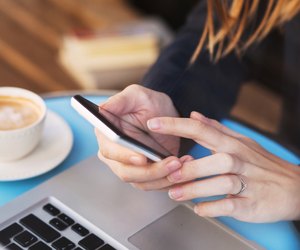 credit: anyaberkut/iStock/Getty Images
Step
Go to the Log In to My T-Mobile website or the T-Mobile home page.
Step
Enter your T-Mobile phone number without dashes in the "T-Mobile phone number" field and your password in the "Password" field. If you're on the T-Mobile homepage, click the "Your Account: Login/Sign up" link at the top-right corner of the screen and then enter the information when the login screen drops down.
Step
Click the "Log in" button to access your T-Mobile account.