Each Facebook member's likes are displayed in the member's Timeline. Click the name of a friend or use the search feature to locate someone, and then click on the person's record. Scroll down the page and look for the Like section in the left column of the page. If you're not Facebook friends with a member, or a person has used Facebook's privacy features to restrict who can view Likes, the Like section might not be visible to you.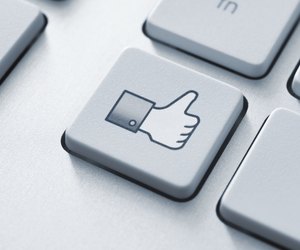 credit: pressureUA/iStock/Getty Images
Searching for Likes
If you use the English version of Facebook, you can use the Graph Search feature to find friends and people you might know who have similar Likes or who like specific things. Double-click the search bar and make a selection, such as "People I May Know." Type "who like" and type a specific Like, or make a selection from the list, such as "Music I Like."