The Facebook search engine makes it easy to find your friends on the site and request their friendship. If your friend has a common name, entering only her first and last names in the search engine may require scrolling through pages of results to find her. If you also know the city in which someone resides, use the location filter on your search results to narrow down your results. Your friend must have listed a current city on her profile for the filter to work.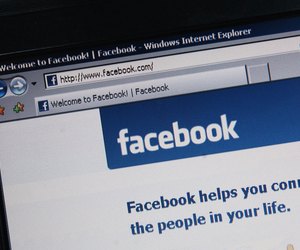 Step
Type a person's name in the search field at the very top of any Facebook screen and click the "See more results" link at the bottom of the short list generated by Facebook.
Step
Click on the "People" link in the left column of the search results screen.
Step
Enter the name of a city in the "Type the name of a city or region" field, located immediately to the right of the "Location" button above your search results. As you type, Facebook lists the cities that match your entry -- choose a city by clicking once on its name.
Step
Hit "Enter" to execute the search. Facebook will show you all members that match both the name and city you entered.