iPhones offer a plethora of applications unique to the device, but they also have basic features that cell phone users have come to appreciate and expect. The phone allows users to conference with multiple contacts at the same time, a feature convenient to on-the-go business professionals or people with large families. Creating a conference call on an iPhone takes just a few seconds.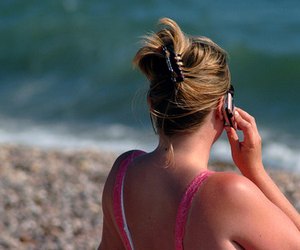 Step
Tap the green "Phone" icon on your iPhone's homepage and initiate a call to a contact via the key pad, or your contacts list.
Step
Tap "Add Call" from the phone menu once the call recipient picks up. The first call will be put on hold; dial the second number, or select another contact and tap "Call."
Step
Tap "Merge Calls" to connect you, the first call and the second call to the same conversation.
Step
Repeat steps 2 and 3 to add another caller to the same conversation.