T-Mobile, like many other service providers, provides several different ways to pay your bill. There are no additional fees for these options; they are simply designed to make it more convenient for customers to pay their bills. A T-Mobile cell phone bill can be paid over a phone, in a store, by mail or online. Making an online payment requires a computer with Internet action, and it only takes a few minutes.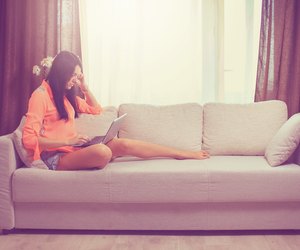 credit: 6okean/iStock/Getty Images
Making Online Payments
Step
Register your online account. To register your online account, launch your Web browser and navigate to the My T-Mobile Web page. This will be the site used to access any information about your account.
Step
Click the "Sign Up" button.
Step
Enter your 10-digit T-Mobile number and click "Send Password." T-Mobile will send to your phone a text message that includes a temporary password.
Step
Enter the temporary password, a new password and the required personal information that the registration form asks for.
Step
Click "Sign Up."
Step
Once you have set up your My T-Mobile account, navigate to the My T-Mobile Web page and log in. You will see many different features depending on your phone and data plan. This is where you will view and pay your bill.
Step
Select "Pay My Bill." You can either pay through electronic check or all major credit cards. You will be prompted to enter necessary payment method information, such as account number expiration date and security code for credit cards. Make sure everything is complete and correct before hitting submit.
Step
After your payment is processed, you will be given a confirmation number. Always record confirmation numbers in case there is a discrepancy with your account. A confirmation number will help you prove that you have made an online payment.