The iPhone's keyboard is relatively limited in the number of special characters that it allows you to type. Among other limitations, it has no infinity symbol. While there is no way to directly type the symbol, which looks like an "8" lying on its side, there is a workaround. All that you have to do is grab an infinity symbol from the Web or from another document and create a keyboard shortcut that enters the pasted symbol when you type the shortcut.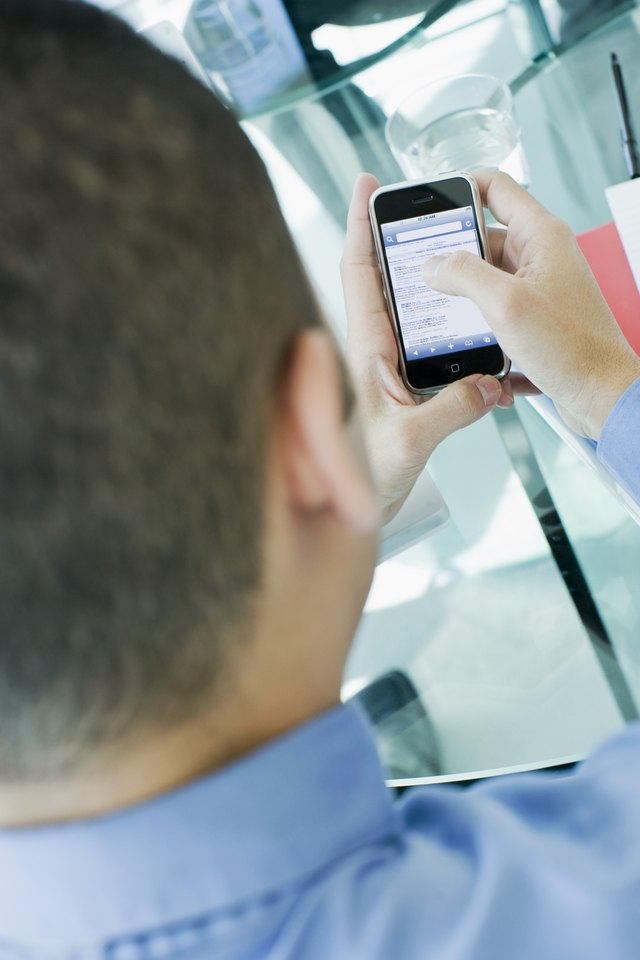 credit: Jupiterimages/Creatas/Getty Images
Step
Open the Safari app on your iPhone and navigate to a webpage that has a plain-text infinity symbol. You can also do this in any text reader or in your email, if you have an infinity symbol there.
Step
Copy the infinity symbol by holding your finger right over the character and releasing your finger when the magnifying glass appears. Adjust the selection handles so that only the symbol is highlighted and then touch the "Copy" option. If you can zoom in on the iPhone's screen, this process may be easier.
Step
Touch the "Home" button and then touch the "Settings" app.
Step
Touch "General" and then touch "Keyboard" in the right pane. You might need to scroll down to find it.
Step
Touch the slider next to the "Shortcuts" option to turn it on. Touch "Add New Shortcut" at the bottom of the screen to add a new shortcut.
Step
Paste the infinity symbol that you copied into the Phrase field by holding your finger in the field for a couple of seconds until the Paste option appears. When it does, touch it to paste in the symbol.
Step
Enter the shortcut that you want to use for the symbol in the Shortcut field. Use something that you will remember, like "infsym" or "infinity." Tap "Save."
Step
Go to a program where you can enter text and type in your shortcut. It should change to an infinity symbol.