Between bookmarks, favorites and reading list entries, Safari for iOS offers several ways to track sites you want to visit, but the distinction between the three options isn't clear at a glance. By organizing your sites into the correct categories, you can reach the pages you want quickly and even save offline copies of sites to read without using data.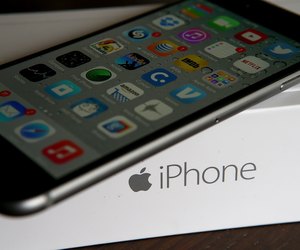 credit: Justin Sullivan/Getty Images News/Getty Images
Bookmarks and Favorites
In many programs, the terms "bookmark" and "favorite" are used interchangeably, but on Safari for iOS 7 and iOS 8, the two mean different things. Just like Firefox or Chrome on a computer, the Safari bookmarks page shows a list of every site you've saved. Your favorites, on the other hand, also appear as icons on the Safari new tab screen and every time you open the address bar. All favorites are also bookmarks, but not all bookmarks are favorites.
Add, Edit, Move and Delete Bookmarks
To create a new bookmark in Safari, tap and hold on the bookmark icon and pick Add Bookmark. Rename the bookmark if you want, and choose a Location for it -- either Bookmarks, Favorites or another folder you've created. Tap Save to finish.
Tap the bookmark icon to see all of your bookmarks, and tap one to open it. To make changes, press Edit. Tap the Delete "-" icon to remove a bookmark or tap its name to modify its name, Web address or location. Change the location from "Bookmarks" to "Favorites" or vice versa to move bookmarks on and off your favorites page.
Add Folders
Tap Edit and choose New Folder to create a new folder to help organize your bookmarks. Set a folder's Location to determine its behavior -- as with individual bookmarks, folders in your favorites appear on the new tab page, whereas folders in other locations do not. You can also place folders inside of other folders.
Reading List
Safari has one other type of bookmark location: the reading list, designed for pages you only want to visit once. The reading list also saves pages to your phone so you can read them without an Internet connection.To add to the list, tap Add to Reading List after tapping and holding the bookmark icon. Safari displays reading list items on the tab with the glasses icon in the bookmarks list, and automatically hides them after you've visited them. The Show All button displays list items that you've already visited. To permanently erase items from the list, swipe an item from right to left and press Delete.
Sync Bookmarks
If you use a Mac running Mountain Lion or newer, syncing your bookmarks and reading list with Safari on your computer is easy: Just turn on Safari iCloud syncing in the System Preferences and the iCloud settings on your phone.
On a PC, however, the process requires you to install iCloud for Windows. In iCloud for Windows, check Bookmarks and press Options to pick a browser to sync with. If you use Chrome on your PC and you'd rather not install new programs on your computer, you could switch to Chrome on your phone instead. The two versions of Chrome sync bookmarks over your Google account.