When it comes to obtaining television programming, there are three different methods. The first is antenna based that does not require any subscriptions or monthly fees. The other two methods of picking up television channels involve ordering either satellite or cable television. Whichever method you decide to go with, the connection process to your television is exactly the same.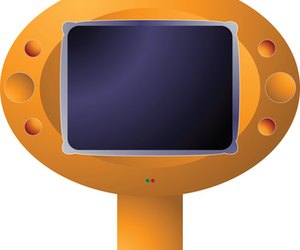 Step
Contact a local cable or satellite provider and sign up for service. Set up a time for a technician to stop by and install the satellite dish or run the cable connection into your home.
Step
Connect the coaxial cable running into your home to the "In" port on the cable/satellite receiver.
Step
Insert the RCA audio/video cables into the "Video Out" ports on the television. You want to make sure the cables are inserted into the same colored ports.
Step
Plug the RCA cables into the "Video In" ports on the television. As with the receiver, only insert the cables into the same colored ports as the cables.
Step
Power on the television and the cab/satellite receiver. Push "Video" on the TV and the channel programming will appear on the television.