Programming your Samsung is the first step in using your cell phone. Programming your cell phone is a very simple process. However, different Samsung models will be set up differently. Consult your user guide or cell phone provider if you have any problems with the programming process.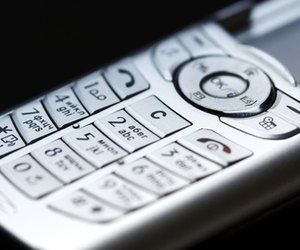 Step
Press the red soft key to turn your cell phone on. Wait for your cell phone to start up. It will contact the network and activate your phone.
Step
Wait for the prompt. It should say "Congratulations!" or "Your Phone Has Been Activated!"
Step
Press the red soft key again to restart your Samsung phone. Wait three seconds and press the red soft key once more. Your cell phone is now ready to use.
Step
Press the "OK" key to access your menu. Go to your "Contacts" and select "New Contact." Enter the person or company's phone number, cell phone number, email address, extension and street address.
Step
Access the "Sound Settings" in your "Settings" or "Tools" menu. Change your cell phone's volume or ringtone. Play the different types of ringtones and select the one you like.
Step
Navigate to the "Display Settings" in your "Settings" or "Tools" menu. Change the look of your wallpaper, your menu, your clock or your banner. All of these changes display on the main screen of your Samsung phone.
Step
Press the "End" key on your phone when satisfied. This takes you back to your main screen. Try out your phone so you know it is to your liking.