Digital cable boxes, such as the ones developed by Scientific Atlanta, allow users to view cable programming on their TVs. Like any other digital cable box, the boxes developed by Scientific Atlanta allow users to adjust the settings on their devices by making use of the on-screen menu. If you wish to program the general settings for your cable box, you can do so easily with the help of your cable box's remote.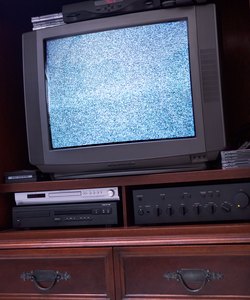 Step
Press the "Settings" button on your remote to access the main menu, then press the same button again to access the general settings menu.
Step
Scroll through the available options in the general settings menu with the "Up" and "Down" controller buttons. Press the "Right" controller button to select an option to adjust. You can adjust settings pertaining to language, closed captioning, picture format and audio output.
Step
Press the "Exit" button to exit the menu and return to watching cable programming.