The Android operating system supports two types of receipts for multimedia and text messages. The delivery reports feature is available for both types of messages. It sends you a confirmation message when the other person's handset receives the message. The read reports feature sends you a report when they actually open the message, but is only available on multimedia messages.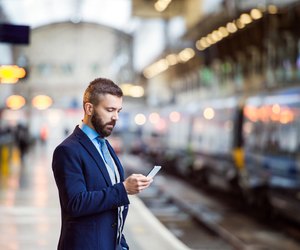 credit: Halfpoint/iStock/Getty Images
Step
Open the application screen on your Android device and touch "Messages."
Step
Press the "Menu" button and tap "Settings."
Step
Check the "Read reports" box to receive read receipts for multimedia messages.