Three popular ways of recording television shows involve recording onto a hard disc drive, such as a digital video recorder; onto a recordable DVD; or using a VCR with videocassettes. Regardless of the recording medium you choose, all of these components connect to a source signal, such as a cable TV box or satellite receiver, to capture the signals for recording. Once hooked up, just set the components to the channel you wish to record and insert the recording medium, such as a blank DVD or VHS cassette, unless you opt for digital recording on a hard drive with a DVR.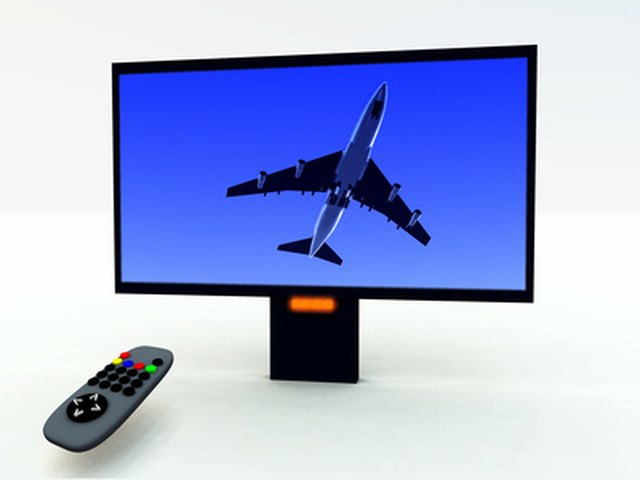 Step
Connect the TV source signal, such as a cable set-top box, to the input jacks on your recording device using compatible audio-video cables.
Step
Connect the output jacks on the recording device to the input jacks on your TV.
Step
Load a recordable DVD into your DVD recorder or a blank VHS cassette in the VCR, if using either of these components. No recording medium is needed with a DVR, which contains a built-in hard drive for capturing shows.
Step
Tune the source device, such as a cable box, and your recording component to the channel you wish to record.
Step
Press the "Record" button on the component or its supplied remote control when you are ready to start recording the TV program. Also program the device to record at a later time when you are not home. This procedure varies with the model and type of equipment you are using, although modern components typically allow you to program a recording in advance using an intuitive, onscreen menu displayed on the TV. Enter the date and time, as well as the channel for recording, using the numeric keypad and the up and down arrow keys on the remote control.