Amazon is like a virtual shopping mall at your fingertips. As with all online purchases, shipping costs can quickly turn that tempting price tag into a purchase you regret. Amazon offers multiple methods to reduce shipping cost, including Amazon Prime's free two-day shipping and the site's free shipping threshold, where many purchases over $35 have a free shipping option.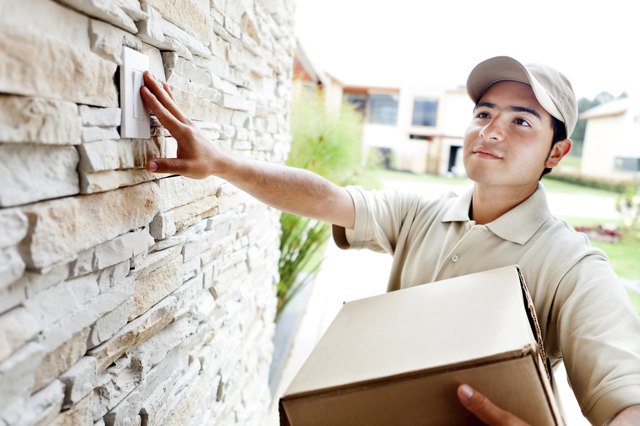 credit: Andreas Rodriguez/iStock/Getty Images
Free Shipping Threshold
Amazon's free shipping threshold offers free standard shipping on many orders over $35. Eligible items list "Free Shipping" near the price. This is not exclusive to single items over $35, if multiple eligible items add up to $35 or more, you'll still qualify.
Amazon Prime
Amazon Prime is a multi-faceted service offered by Amazon. One of the perks is free 2-day shipping on many Amazon items. Look for items with the Prime logo next to the item's title. A Prime Membership also means free standard shipping on items fulfilled by Amazon -- items housed at Amazon facilities, but sold by third-party sellers. As of June 2014, Amazon Prime costs $99-per-year, though you can sign up for a one-month free trial.
Standard Shipping
If you don't want to order the minimum for free shipping or sign up for Amazon prime, you'll get the lowest shipping price for your item by selecting "Standard Shipping" during checkout. While the item will take the longest to reach you, you'll save considerably over one of the faster shipping options.