When you purchase a Zagg Invisible Shield to protect your electronic devices, the shield comes with a lifetime warranty. If you notice any damage, scratches or defects on the shield, you can remove it from your device and return it to Zagg for a replacement. A removed shield cannot be reinstalled. If it has been less than 30 days since you purchased the Zagg Invisible Shield, you can also obtain a refund as long as the shield is sent back back to the company.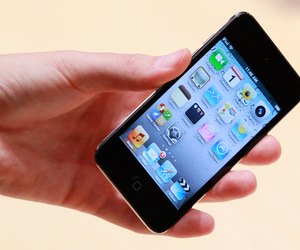 credit: Justin Sullivan/Getty Images News/Getty Images
Step
Lift an edge of the Zagg Invisible Shield from an upper corner of your device. You can use your fingers/fingernails to do this.
Step
Use your fingers to grab the edge of the shield that has been lifted.
Step
Gently pull back the edge of the shield, working your way from the top to the bottom of your device. Continue this process until the shield has been completely removed from your device.
Step
Contact Zagg at (800) 700-9244 if you will be returning the shield to the company. The company representative will provide you with a return authorization number and the steps you must follow to get a replacement shield or refund.