Apex universal remotes work with almost all home entertainment electronics, like your television, DVD player and DIRECTV service. You may occasionally run into a technical problem with the remote that requires you to reset it to resolve the issue. Resetting the remote will return it to its original default settings.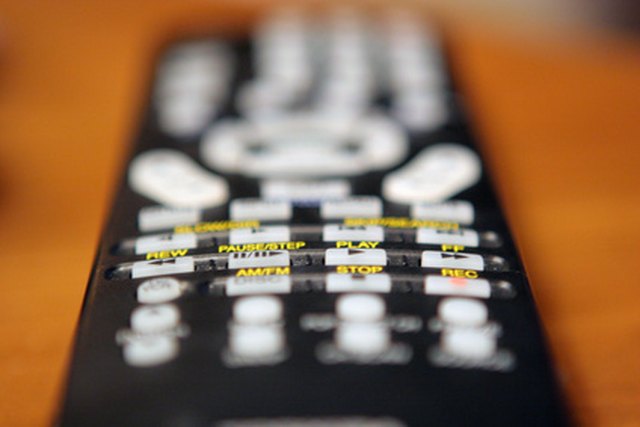 Step
Check the batteries. When batteries are running low, they can cause the remote not to functional at its optimal level and make it seem like a reset of the remote is required. To check the batteries, press a button and look at the light on the remote. If it lights up, it means that the batteries are okay. If the light is dim or it does not light up at all, change the batteries. Check the remote with new batteries. If the problem persists, resetting may be necessary.
Step
Place your fingers over the "Mute" and "Select" keys on the remote. Press the buttons at the same time and hold them. Wait until the light on the remote flashes green two times and then release the buttons.
Step
Enter the keys 9-8-1. Watch for the green light to flash four times. When the light flashes, this means that the remote has reset. If it does not flash four times, try again.
Step
Send the remote for repairs. If the remote does not reset, or if it resets but still does not function properly, then it may require repair. Take it to a television repair shop or home electronics store for repair.