Reset the convergence of your projection television for better picture quality. The convergence is the blending of the three primary color projection tubes red, green and blue. When they are working correctly, they will provide a clear, sharp picture. At times the Hitachi 57S500 projection television will need to be reset to repair the picture quality.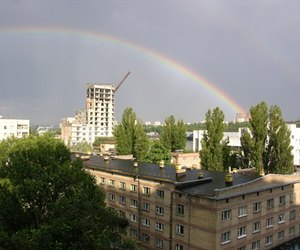 Step
Access the Auto Digital Convergence Adjustment. Power on the television and let the 57S500 warm up for 20 minutes. Connect a video input to the television.
Step
Press the "Magic Focus" button on the front control panel of the television. Wait for the convergence process to be completed. Select a video input and verify that the video picture has improved. Verify that the picture quality is right for your viewing area.
Step
Adjust the convergence settings manually to get a custom picture to better fit your needs. Press the "Menu" button, then select "Setup" and choose the "Magic Focus Tune Up" option. Set the adjustment mode to "Manual" to enable the manual convergence set up.
Step
Move the cursor to the unaligned point. The green color can't be adjusted and all other colors must match it, as well. All points must be white; if any points on the convergence chart show blue, red or green, then it must be adjusted until it is white. Use the thumb stick on the remote to adjust the selected point between red and blue until it is white.
Step
Save settings when all convergence points are white. Press the "Exit" button to leave the convergence chart. Press the "1" button to save the settings. Choose the proper video input and verify the picture clarity has been adjusted correctly. If it is not working correctly, repeat step 4.