According to the Federal Communications Commission (FCC), all television sets larger than 13 inches must be equipped with a piece of technology called a V-Chip. This chip allows a user to block or grant access to programming based on the FCC's rating system. For example, if you have children under the age of 14, you can use the V-Chip to block all programs rated TV-14 or higher. Emerson calls this technology "Child Lock," and it can be reset as long as you know your child lock password.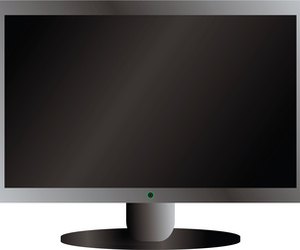 Step
Turn on the television by pressing the "Power" button located in the top right corner of your Emerson remote control.
Step
Press the "Menu" button on the left side of the remote.
Step
Scroll to "Features" using the Up and Down arrows on your remote. Press "OK."
Step
Select "Child Lock," and press "OK."
Step
Enter your 4-digit pass code using the number keypad on the remote control.
Step
Select the "Clear Ratings Lock" option, and then press "OK" on the remote once more. The V-Chip is now reset.