Resetting a BlackBerry Bold device to its factory settings deletes all user data and applications. Because changes made during this process are permanent, take advantage of the BlackBerry Desktop Software that came with the BlackBerry Bold to back up anything you want to save to your computer.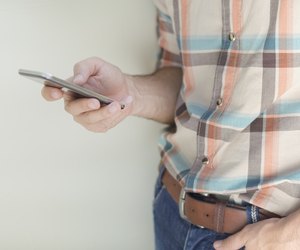 credit: SanyaSM/iStock/Getty Images
Resetting Your BlackBerry Bold to Factory Settings
To reset a BlackBerry Bold running BlackBerry OS 7.x to its factory settings, swipe up from the bottom of the screen to reveal the All menu. Tap the "Options" icon on the All menu to launch the Options app. Scroll down and tap "Security," select "Security Wipe" and place check marks in all of the provided check boxes. Enter "blackberry" in the Confirmation field to confirm resetting the device and then tap the "Wipe Data" button.
Cancelling Email Accounts
If you're selling or otherwise discontinuing personal use of the BlackBerry Bold, contact your cellular provider to cancel any email accounts associated specifically with the device. If you have service through Sprint, for example, the company may have created a dedicated email account for your BlackBerry Bold.