The App Store offers thousands of both free and paid applications for the iPhone and iPod Touch, ranging from games to entertainment to business applications. If something happens to the icon, you can restore the App Store icon by following a few easy steps directly from the iPhone. Be sure to have all other applications backed up on a computer before starting any kind of reset.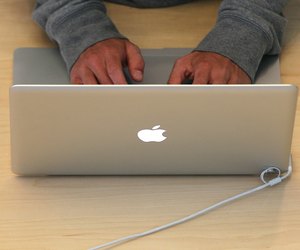 Step
Go to "Settings" from the iPhone home screen.
Step
Select "General."
Step
Go to "Reset" at the bottom of the page.
Step
Click "Reset Home Screen Layout."
Step
Click "Reset Home Screen." The icons on the home screen are now back to the default icons, including the App Store icon.