If you're experiencing problems with the apps on your iPhone, iPod Touch or iPad, you may want to restore your device, including the apps stored on it. Because taking this step erases information from your device, it's important to back your apps prior to performing a phone restoration. If your apps are not backed up on iTunes, you may need to visit the App Store to download the apps again once you have finished restoring your device.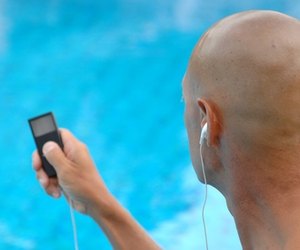 Step
Connect your iPhone, iPod Touch or iPad to your computer with the USB cable. Open iTunes and select your device under "Devices" on the left.
Step
Click the "Summary" tab and click "Restore." Click "Back Up" when the window opens, followed by "Restore" to confirm. Leave your device connected until the screen indicates the process is complete.
Step
Click the "Apps" tab and select the apps you wish to return to your device, then click "Apply" at the bottom right of the screen.