Your Boost Mobile MyAccount allows you to keep track of minute balances, charges and payments. In addition, you can purchase more minutes or reboost online, create a profile and view your call records. Once the Boost account is created, you can enter the account by typing in your user name and PIN into the corresponding fields on the MyAccount page. If you don't remember the passcode, Boost Mobile will text you another PIN.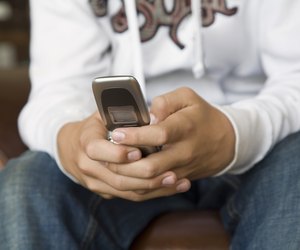 Step
Power on the Boost Mobile phone.
Step
Dial "611" on the phone.
Step
Confirm that you are calling about the Boost mobile phone number.
Step
Select the option to "Manage your account."
Step
Select the option to go to "Account Management."
Step
Choose "Update Account Preferences."
Step
Enter the PIN when prompted. Since you are changing the PIN, purposely enter the wrong PIN. The automated system will notify you that the PIN is not recognized and give you another chance to re-enter the PIN. Enter the wrong PIN again. The system will notify you that the PIN is still not recognized, and it will send a text message with the correct PIN to your Boost Mobile phone. You can then use the PIN to access your Boost Mobile account.