Communicating with family and friends who have a Sprint Spectrum cell phone is easy to do by sending text messages. Text messages can become costly depending upon your cell-phone plan. If you have gone over your allotted messages for the month, you can simply send an email to the person's Sprint Spectrum for free from your email account. The person will receive the email in his text-message application on the Spectrum.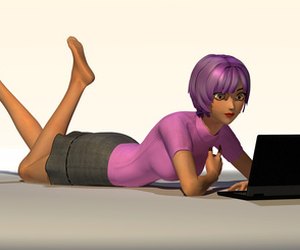 Step
Access your email account on a computer or your cell phone if you have an email application. Click "Write New E-mail." Set the cursor in the "To" field of the email.
Step
Type the person's 10-digit Sprint cell-phone number along with Sprint's email address formatted correctly. For example, 5557591908@messaging.sprintpcs.com.
Step
Set the cursor in the "E-mail" field. Type the text message into the body of the email. Proofread and click "Send E-mail" when complete. The email will arrive momentarily to the person's Sprint Spectrum cell phone. Any replies will go to your email account.